BCCF E-MAIL BULLETIN #31

As usual, submissions are encouraged and most welcome; thank you to all who
contributed to this issue. To subscribe, send an e-mail to me (note my new
address: swright2@telus.net) or sign up via the BCCF webpage (www.chess.bc.ca);
if you no longer wish to receive this bulletin, just let me know.

Stephen Wright

[back issues of the Bulletin are available on the BCCF web site:
www.chess.bc.ca/newsletters.html]


--------------------------------------------------------------------------------


WORLD YOUTH CHESS CHAMPIONSHIPS

Twenty-seven of our best Canadian juniors are currently competing in the World
Youth Championships being held in Halkidiki, Greece until November 3rd.
Representing B.C. are Evan Raymer (B12), Valentina Goutor (G14), and Yamei Wang
(G18).  Results and other information are available from Patrick McDonald's
http://www.psmcd.net/wycc2003/ or from the official site
http://www.sportmeeting.gr/main.htm, which also has some games available.


--------------------------------------------------------------------------------

VANCOUVER JUNIOR GRAND PRIX #2
A grand total of fifty-seven players took part in the second Grand Prix event of
the year, held at the Vancouver Bridge Centre on October 19.  The twenty-two
player Open Section was divided into two: Fanhao Meng was the top winner in the
upper section, followed by Lucas Davies.  Ben Daswani won the first U1900 prize,
while Manuel Escandor and Andrey Kostin split the second prize.  In the lower
Open section Alexander Reid emerged victorious, with Stefan Trandafir, Thomas
Witecki, and Ivan Petrov taking the other prizes.

The U1500 Section was won by strong newcomer Jingwei Li ahead of Lesley Cheng
and Lo-Ching Chow; Kevin Au and Richard Huang split the U1200 prize.  And in the
Booster Section there was a three-way tie for first between Kyle King, Neil
Atkinson, and Kristof Juhasz; siblings Sasan and Saman Fouladirad where the top
unrated players.


--------------------------------------------------------------------------------

2003 B.C. CHAMPIONSHIP


Nick Beqo has annotated some of his games from the B.C. Championship - they may
be found at

 http://www.nickbeqo.com/chess/id130.htm


--------------------------------------------------------------------------------


ALL JUNIOR U1500 TOURNAMENT by Eduardo Azmitia

Little Mountain's All Juniors U1500 Chess Tournament  concluded on the night of
September 29. Nineteen junior players of various ages and with a wide range of
skill enthusiastically participated in the event. The youngest player was 5
years old and the oldest 17 years old; some of the players just learned to play
about a month ago and some were close to the 1400 mark.

Richard Huang, who was non-rated at the beginning of the tournament, won the
event with a score of four points out of four possible. I was very impressed by
his tactical ability and positional soundness, especially given that it seems
that he learnt those skills on his own. Four players, who played very well and
have great promise, tied for the second place. They are Alexandra Botez, Marko
Mitrovic, Alex Sabaratman, and Neil Atkinson. Witnessing all the kids play made
me very happy because it is clear that a significant group is following in the
steps of the older BC juniors.

Every participant received a prize. Vas Sladek of Chess First Enterprises
(www.northshorechess.com) kindly donated several prizes to the top places, which
included books, chess sets, and other educational items. We appreciate his
support to junior chess, and chess in general.

I should mention that running the event was fun and very pleasant. The kids are
great and their parents are extremely helpful, particularly the Romanian group.
This was supposed to be a one time only event, but due to the various requests
from the participants we will hold two more events.


--------------------------------------------------------------------------------


SO YOU WANT TO PLAY THE B.C. CHAMPION?

Well, there are two upcoming opportunites to take on the current B.C. champion,
Jack Yoos:

1) On the weekend of November 28-30 Vas Sladek is running a FIDE-rated Round
Robin with Jack Yoos as one of the participants (see www.chess.bc.ca for full
tournament details).  Players over 2000 who are interested in playing should
contact Vas at chessfm@shaw.ca.

2) Join fellow chess enthusiasts on Saturday, November 15, 2003, for a full day
of entertainment by challenging assorted masters in a continuous simultaneous
exhibition.  Here s your chance to play against GM Duncan Suttles, FM Oliver
Schulte, FM Jack Yoos, FM Bruce Harper, Fanhao Meng, Luc Poitras and other
masters and experts.  Each master will play eight boards for 15 minutes, then
rotate to the next eight boards, being replaced by another master, and so on.
The number of masters playing at any particular time will depend on the number
of participants in the exhibition.  At different times, different masters will
be playing.  No consultation between the masters will be permitted - they will
have to figure out what their predecessors were doing.

Participants may begin a new game whenever they like and may play as many games
as time permits.  No new games may be started after 3:00 pm.  Be there early or
be there late - but be sure to be there!

NOTE: This is a fundraising event, open to all. The intent is to raise money to
help bring titled players to the 2005 Elod Macskasy Memorial tournament, and
thereby provide an opportunity for some of our local players to make IM and GM
norms.  Space is limited, so reserve your spot now!  Already preregistered:
Brianna Reid, Leslie Cheng, Laura Harper, Tiffany Tang, Valentina Goutor, Lara
Heppenstall, Yamei Wang, Andrea Cheng, Vas Sladek, Paul McNichol, Alexander
Reid, Stefan Trandafir, Mihai Beschea, Noam Davies, Jamie Harper.

See www.chess.bc.ca for full details.


--------------------------------------------------------------------------------


GAME TESTERS NEEDED

Barry Bell needs some beta testers and players to test an online chess system
that allows the playing of rated games online or postal chess.

System features include: Online Chat; Rated or Non-Rated games; Real-time Chess
or Postal; Analysis Board; Download Game; Different Chess Pieces and board sizes

The address is: http://trillianchess.homelinux.com

Barry Bell: barryb79@shaw.ca


--------------------------------------------------------------------------------

2003 B.C. JUNIOR CHAMPIONSHIP
This year's Junior Championship will be held on the weekend of November 7-9 at
the Vancouver Bridge Centre.  There are two sections to this 5-round Swiss
system event, the Championship Section (minimum rating of 1500) and the Reserves
(for those rated 1000 to 1500, or at T.D.'s discretion).  We encourage all
eligible juniors to participate and compete for the title of B.C. junior
champion - full details may be found at
http://www.chess.bc.ca/BCjunior2003.html.

The tournament is being held in memory of Dave Creemer, former chess columnist
for the Vancouver Province (see below); after his death a Dave Creemer Memorial
Fund was established "for the purpose of introducing and encouraging chess in
the schools of Vancouver and throughout B.C., also in high schools and among
other youth groups or organizations" (BCCF Special Meeting, 13 January 1954).
Monies from the fund were used to supply chess sets to schools and trophies for
school competitions; in 1967 a BCCF motion was passed which stated "that the
Trustees of the Dave Creemer Fund be instructed to wind up the Fund and to make
the money left in the fund available to the Junior Chess Co-ordinator, and that
the Junior Chess Co-ordinator ensure that the name of Dave Creemer is suitably
perpetuated in the field of Junior Chess."  This we are doing by holding this
year's junior championship in his memory, on the fiftieth anniversary of his
passing.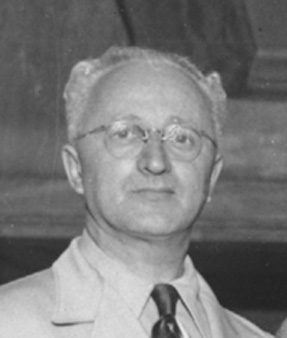 DAVID ("DAVE") CREEMER (5 October 1902 - 21 December 1953)


Born in Bessarabia, Russia (now largely Moldova).  Trained as a tailor, Creemer
emigrated to Canada in 1920 and first lived in Toronto, working for Tip Top
Tailors, etc.  He married in 1927; shortly thereafter the couple moved to
Winnipeg, where Creemer started his own tailoring business.  In October 1941 the
family moved to Vancouver, where Creemer's brother and sister already lived.  He
started the Fashion Garment Co., a made-to-measure ladies tailoring
establishment whose clientele included visiting celebrities such as Martha Rae
and Ella Fitzgerald.  Tailoring seems to have been the family trade: Dave's
brother Max was also in the profession, as president of the Reliable Garment Co.
Dave Creemer died at age fifty-one of complications from an ulcerated stomach.

Creemer learnt to place chess in Russia; while in Toronto he was secretary of
the Judean Chess Club, and played against Emanuel Lasker in a simul.  He won the
Manitoba championship in 1934 and the Winnipeg championship in 1937, and was an
early coach for Abe Yanofsky.  After moving to Vancouver Creemer won the
Vancouver Chess Club championship in 1942 and was instrumental in the founding
of the Vancouver Jewish Chess Club; he was Vancouver champion 1946-48, but his
greatest achievement as a player was winning the Open tournament held to
celebrate the Vancouver Diamond Jubilee in July 1946.

Although Creemer was a strong player, his lasting legacy lies in the realm of
chess organization and promotion.  He held various positions on the BCCF
Executive, including president, secretary, and publicity manager, and was
chairman of the organizing committee which brought the Canadian Championship to
the West Coast for the first time in 1951.  From the summer of 1947 until his
death Creemer wrote a weekly chess column in the Vancouver Province newspaper:
each saturday the column included a chess problem ladder, news from local,
Canadian, and international events, and usually several games.  This did much to
publicize the BCCF and chess in general throughout B.C.  A further initiative
via the Province newspaper was the founding of an annual B.C. correspondence
chess championship, which greatly increased the number of correspondence players
within the province; the British Columbia Correspondence Chess Club was
subsequently merged into the CCCA in 1968. Yanofsky,D - Creemer,D [E00] Winnipeg
City ch (2), 1937

1.d4 Nf6 2.c4 e6 3.Nc3 c6 4.e4 Bb4 5.Qc2 d5 6.e5 Ne4 7.Bd3 f5 8.Nge2 Qh4 9.0-0
0-0 10.f3 Ng5 11.a3 Be7 12.Be3 b6 13.cxd5 cxd5 14.Nb5 Bd7 15.Qd2 Nc6 16.Rac1 Nf7
17.g3 Qh3 18.Nf4 Qh6 19.Nc7 g5 20.Nxa8 Rxa8 21.Ne2 Qh3 22.f4 h6 23.Bb5 Ncxe5
24.Bxd7 Nxd7 25.Rc7 Rd8 26.Rfc1 Nd6 27.Rxa7 Ne4 28.Qe1 Bd6 29.Qf1 Qh5 30.Nc3
Ndf6 31.Nxe4 dxe4 32.Rc2 Nd5 33.Bc1 gxf4 34.gxf4 Kh8 35.Rg2 Bc7 36.Kh1 e3 37.Qe2
Qxe2 38.Rxe2 Bxf4 39.Kg2 Rc8 40.Re1 Rc2+ 41.Kh1 Rxh2+ 42.Kg1 Rc2 43.Bxe3 Bxe3+
44.Kh1 f4 45.Ra8+ Kg7 46.Re8 Kf7 47.Rh8 f3 48.Rf1 f2 49.Rb1 Bc1 50.Kg2 Ne3+ 0-1

Creemer,D - Taylor,J [D11] Diamond Jubilee tournament Vancouver, 07.1946

1.d4 Nf6 2.Nf3 d5 3.c4 c6 4.Bf4 dxc4 5.a4 Bf5 6.Nc3 e6 7.e3 Bb4 8.Bxc4 Ne4 9.Qb3
Qa5 10.Rc1 0-0 11.0-0 Bxc3 12.bxc3 b6 13.Rfe1 h6 14.Qb4 Qxb4 15.cxb4 Nd7 16.Ba6
c5 17.Bb7 Rae8 18.Bxe4 Bxe4 19.Bd6 Bxf3 20.gxf3 Rc8 21.Bxf8 Kxf8 22.dxc5 bxc5
23.bxc5 Rxc5 24.Rxc5 Nxc5 25.Rc1 Nxa4 26.Rc8+ Ke7 27.Rc7+ Kf6 28.Rxa7 Nb6 29.f4
Nd5 30.Kg2 Kg6 31.Kf3 f5 32.Kg3 Nf6 33.f3 Nh5+ 34.Kh4 Nf6 35.Re7 Kh7 36.Rxe6 Kg6
37.Rd6 Kf7 38.Rxf6+ Kxf6 39.Kh5 Kf7 40.e4 fxe4 41.fxe4 Kf6 42.h4 Kf7 43.e5 g5
44.hxg5 hxg5 45.Kxg5 1-0

Bever,V - Creemer,D [C59] BC - WA m Washington, 08.08.1948

1.e4 Nc6 2.Nf3 e5 3.Bc4 Nf6 4.Ng5 d5 5.exd5 Na5 6.Bb5+ c6 7.dxc6 bxc6 8.Be2 h6
9.Nf3 e4 10.Ne5 Qd4 11.Ng4 Nd5 12.c3 Qb6 13.d4 Bd6 14.0-0 Qc7 15.g3 0-0 16.Nd2
f5 17.Ne5 Bxe5 18.dxe5 Qxe5 19.Nc4 Nxc4 20.Bxc4 Be6 21.Qe2 Rad8 22.f3 Kh8
23.fxe4 Nxc3 24.bxc3 Qc5+ 25.Qe3 Qxc4 26.exf5 Bxf5 27.Qe5 Bh3 28.Rxf8+ Rxf8
29.Bf4 Qd3 30.Re1 Kh7 31.Qd4 Qf3 32.Qd2 Re8 33.Qc2+ g6 34.Qf2 Rxe1+ 0-1

Creemer,D - Schain,G [A46] BC - WA m Washington, 18.06.1950

1.d4 Nf6 2.Nf3 e6 3.Bg5 Be7 4.Nbd2 d5 5.e3 Nbd7 6.c4 h6 7.Bh4 c6 8.Be2 0-0 9.0-0
dxc4 10.Bxc4 c5 11.Rc1 cxd4 12.Nxd4 Ne5 13.Bb3 Ng6 14.Bg3 e5 15.Nb5 Bb4 16.Nc3
a6 17.Qc2 Bg4 18.Qxg6 Qxd2 19.Bxe5 Bh5 20.Qg3 Qd8 21.Ne4 Ng4 22.Bxg7 Kxg7 23.h3
Qb8 24.hxg4 Qxg3 25.Nxg3 1-0

Duval,L - Creemer,D [A18] Interclub team match Vancouver, 02.1953

1.c4 Nf6 2.Nc3 e6 3.e4 d5 4.e5 Nfd7 5.Nf3 d4 6.Nxd4 Nxe5 7.Nf3 Nxf3+ 8.Qxf3 Nc6
9.Be2 Nd4 10.Qd3 c5 11.0-0 Bd7 12.Bf3 Qc7 13.Ne2 Nxf3+ 14.Qxf3 Bd6 15.Ng3 h5
16.h3 Bc6 17.Qe3 Bf4 18.Qc3 h4 19.Ne2 Bh2+ 20.Kh1 0-0-0 21.f4 Bg3 22.d4 Be4
23.Be3 Qd7 24.dxc5 Qc6 25.Rg1 Rd3 26.Qxg7 Qe8 27.Nxg3 Rg8 28.Nxe4 Rxg7 29.Nd6+
Rxd6 30.cxd6 Qc6 31.Bd4 Rg3 32.Kh2 Qxd6 33.Be5 Qd2 34.c5 f6 35.Bd6 Qxb2 36.Rae1
Qxa2 37.f5 e5 38.Re4 Qf2 39.Rxh4 Rxg2+ 40.Rxg2 Qxh4 41.Rg8+ Kd7 42.Rg7+ Kc6
43.Rc7+ Kd5 44.Rxb7 Qf2+ 45.Kh1 e4 0-1


--------------------------------------------------------------------------------


THIRTY YEARS AGO . . . by Bruce Harper

Today's game is short, but topical.  The winner was Harry Moore, who recently
lost his B.C. Championship title when he was defeated by Jack Yoos, the new
Champion, in the final round of the B.C. Championship in Victoria.  The game was
from the Greater Victoria Open. Scoones,D - Moore,H [D71] Greater Victoria op
(1), 27.10.1973

1.d4 Nf6 2.c4 g6 3.g3 Bg7 4.Bg2 d5 5.cxd5 Nxd5 6.e4

When I annotated this game originally, I concluded that this was a mistake, and
that 6.Nf3 was correct.  But this is more a comment on my style than on the
realities of the position.  6.e4 is known to theory, although it doesn't lead to
much.

6...Nb4!?

The calmer alternative is 6...Nb6.

7.Qa4+?

This is the mistake.  It's always intriguing to try to figure out why someone
makes a mistake, since chess is a game of mistakes (without them, every game
would be a draw and no one would play chess at all).  Since it would be too good
to be true to think that Black had simply blundered a piece, Dan must have
miscalculated, as there is no good follow up for White.

7...Nbc6 8.d5 0-0

The book move is 8...Nd3+!, and White has no good square for his king: 9.Kf1
Nxc1 10.dxc6 b5! 11.Qc2 Bxb2!, and White loses because his queen must guard d1.
9.Kd2 Nxb2! is no better.  But 8...0-0 seems good as well.  (ECO gives 8...b5 as
unclear).

9.dxc6

This loses, but I can't see any move for White.

9...Nd3+ 10.Kf1 Nxb2 [Fritz prefers 10...Nxc1 - ed.] 11.Qb3

If 11.Qc2 Qd3+ and Black comes out several pawns ahead. [The silicon monster
thinks this is best - 12.Qxd3 Nxd3 13.e5 Bxe5 14.cxb7 Rb8 15.bxc8/Q Rfxc8 and
Black is only a bit better - ed.]

11...Be6 [11...bxc6! - ed.] 12.Qf3 [?? 12.Qc2 - ed.] Bc4+ 13.Ke1 Nd3+  0:1

Horrible, but thirteen-move losses always are.


--------------------------------------------------------------------------------


UPCOMING EVENTS

To save space, from now on I will only give basic information for events - date,
place, and type.  Full details for all the events listed here may be found on
the BCCF site, www.chess.bc.ca.

Junior Events

Nov 1  Junior Open, Surrey
Nov 7-9  BC Junior Championship, Vancouver
Nov 10+17  2nd All Juniors U1500, Vancouver
Nov 16  Island Junior Open #3, Victoria
Nov 23  Grand Prix #3, Vancouver
Dec 6  BC - WA Match, BCIT
Dec 7  Greater Victoria Junior Championships
Dec 7  Vancouver chess party
Dec 10+17  3rd All Juniors U1500, Vancouver

For full details see www.chess.bc.ca or http://members.shaw.ca/victoriachess/

Individual Chess Matches

Players interested in participating in rated individual chess matches with other
players of comparable or dissimilar ratings can contact Luis E. Azmitia at
azmitia@interchange.ubc.ca
Please make sure to include in the e-mail: your name, your rating, type of game
preferred (i.e. active), and the rating range of possible opponents. Note that
the games will be held in the Vancouver area.

Nick Beqo's Sunday Tournaments

Dates: Every Sunday (sunny or rainy), 12:00PM - 6:00PM
Location: Bear Creek Park, Surrey
Further details: www.nickbeqo.com/chess/id125.htm

UBC Tuesday Night Swiss October/November

Dates: October 7, 14, 21, 28, November 4
Place: UBC Student Union Building, Room 215, Vancouver
Type: 5-round Swiss System (one round per week)

UBC's "Any Given Sunday" (2)

Dates: Sundays November 2, 9, 16, 23, 30
Place: UBC Student Union Building, Room 215, Vancouver
Type: 5-round Swiss System (one round per week)

Blitz Chess Tournament

Date: November 3
Location: Little Mountain Neighbourhood House
Type: Round Robin.

Silver Star Classic: Qualifier for the BC Closed

Note: NEW Site: Holiday Inn Express 4716 34th St. Vernon B. C. (one
block north of London Drugs and off Hwy 97.) ph 250.550.7777
Dates: Nov 8 & 9, 2003
Type: 5-round Swiss Open Section

5th. Little Mountain Active Chess Tournament (Stage 3 of the Fall Grand-Prix)

Date: November 10th & 17th, 2003
Place: Little Mountain Neighbourhood House, 3981 Main St., Vancouver, BC (near King Edward Ave.)
Type: 6-round active Swiss
Ne Me Quitte Pas Open
Date: Sunday November 16th
Location: Fatima Church (315 Walker St. Coquitlam)
Type: Regular 4-round Swiss

UBC Tuesdy Night Swiss November/December

Dates: November 18, 25, December 2, 9, 16
Place: UBC Student Union Building, Room 215, Vancouver
Type: 5-round Swiss System (one round per week)

Jack Taylor Memorial

Dates: November 22-23, 2003
Place: UVic HSD Bldg., Victoria
Type: 5-round Swiss.

Abuse your illusions

Date: November 28-30, 2003
Place: Sprott-Shaw College, 2750 Rupert Street, Vancouver, BC
Type: Regular closed 6-player RR, FIDE & CFC rated

I want everything

Date: November 28-30, 2003
Place: Sprott-Shaw College, 2750 Rupert Street, Vancouver, BC
Type: Regular closed 6-player RR, CFC rated

6th. Little Mountain Active Chess Tournament (Stage 4 -final- of the Fall Grand-Prix)

Dates: Wednesdays December 10 & 17
Place: Little Mountain Neighbourhood House, 3981 Main St., Vancouver, BC (near King Edward Ave.)
Type: 6-round Active Swiss
Vancouver Active Chess Open
Date: December 14
Place: Little Mountain Neighbourhood House
Type: (Game 30 minutes), 6-7 Rounds. U2000, U1500, U1000.
Kamloops Grand Prix #1
Date: Jan. 24, 2004
Place: South Kamloops Secondary School Cafeteria, 821 Munro Street, Kamloops, B.C.
Type: 4-round Swiss

The Long And Winding Road
Date: January 24-25
Place: Fatima Church (315 Walker St. Coquitlam)
Type: Regular 4-round Swiss
Victoria Winter Open
Dates: January 24-25, 2004
Place: UVic HSD Bldg., Victoria
Type: 5-round Swiss
Jericho Beach
Date: January 30- February 1, 2004
Place: Sprott-Shaw College, 2750 Rupert Street, Vancouver, BC
Type: Regular closed 6-player RR, FIDE & CFC rated
Make trade fair
Date: January 30-February 1, 2004
Place: Sprott-Shaw College, 2750 Rupert Street, Vancouver, BC
Type: Regular closed 6-player RR, CFC rated
Kamloops Grand Prix #2
Date: Feb. 21, 2004
Place: South Kamloops Secondary School Cafeteria, 821 Munro Street, Kamloops, B.C.
Format: 4-round Swiss
Grouse Mountain
Date: February 27-29, 2004
Place: Sprott-Shaw College, 2750 Rupert Street, Vancouver, BC
Type: Regular closed 6-player RR, FIDE & CFC rated
Stop sweat shops
Date: February 27-29, 2004
Place: Sprott-Shaw College, 2750 Rupert Street, Vancouver, BC
Type: Regular closed 6-player RR, CFC rated
Mt. Seymour
Date: March 26-28, 2004
Place: Sprott-Shaw College, 2750 Rupert Street, Vancouver, BC
Type: Regular closed 6-player RR, FIDE & CFC rated
Rachel Corrie Memorial
Date: March 26-28, 2004
Place: Sprott-Shaw College, 2750 Rupert Street, Vancouver, BC
Type: Regular closed 6-player RR, CFC rated
Love Me Tender Open
Date: Saturday, March 27, 2004
Place: Fatima Church (315 Walker St. Coquitlam)
Type: Regular 4-round Swiss
GM Ludek Pachman Memorial
Date: April 8-11, 2004
Place: Sprott-Shaw College, 2750 Rupert Street, Vancouver, BC
Type: Regular closed 8-player RR, FIDE & CFC rated
Kamloops Grand Prix #3
Date: April 9,10, 2004
Eligibility: for < 2200 only
Place: South Kamloops Secondary School Cafeteria, 821 Munro Street, Kamloops, B.C.
Type: 6-round Swiss

29th Paul Keres Memorial
Date: May 21-24 2004
Location: Croatian Community Centre, Vancouver
Type: 6 or 7-round Swiss
Western Canadian Open
Date: July 9-18 2004
Place: Vancouver Airport Conference Resort
Type: 10 round single section Swiss
Kamloops Grand Prix #4
Date: Sept. 18, 2004
Place: South Kamloops Secondary School Cafeteria, 821 Munro Street, Kamloops, B.C.
Type: 4-round Swiss
Kamloops Grand Prix #5
Date: Oct. 23, 2004
Place: South Kamloops Secondary School Cafeteria, 821 Munro Street, Kamloops, B.C.
Type: 4-round Swiss
Kamloops Grand Prix #6
Date: Nov. 20, 2004
Place: South Kamloops Secondary School Cafeteria, 821 Munro Street, Kamloops, B.C.
Type: 4-round Swiss