JACK TAYLOR MEMORIAL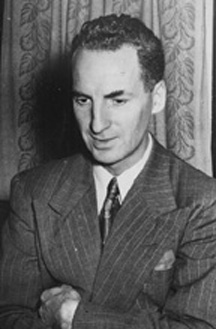 This year marks the thirtieth anniversary of the passing of Jack Taylor, which occurred on September 9th, 1974. A five-time B.C. champion (see below), Jack was a very popular player, and after his death his family sought a suitable way to remember him. They generously donated a beautiful trophy, the Jack Taylor Memorial Trophy, which was originally given to the winners of the B.C.C.F. Diamond Jubilee Tournaments. This annual event began in 1974 to celebrate the founding of the B.C.C.F.; it was one of B.C.'s premier events for a number of years, but declining participation led to its cancellation after the 1978 tournament. The trophy lay unused for several years, until it was decided in 1984 (the tenth anniversary) to hold an actual tournament in memory of Jack Taylor. In 1987 the tournament became an annual event, and has been held continuously ever since.
See http://www3.telus.net/public/swright2/taylormem.html
This year's edition of the Jack Taylor Memorial attracted twenty-one players to the University of Victoria. Scheduled for five rounds (three on Saturday, two on Sunday) with a five-hour playing session per game, the tournament ran into problems on the first day: not many lower-rated players were available at the start, which meant the usual round one mismatches were replaced by hard-fought games of considerable length. Consequently there was insufficient time to hold three games on the Saturday, so round three was cancelled and the tournament became a four-round event.
[Personally I feel it is a bit much to ask players to potentially play more than 10 or 12 hours of chess in a day; either the time control for the first couple of rounds should be shortened, or a round should be held on the Friday night, or the event should be scheduled for just four rounds - ed.]
When all was said and done, Ian Martinovsky and Jack Yoos tied for first with 3.5/4 - they drew with each other and won the rest of their games (although Yoos was fortunate to survive, let alone win, his first round game with Matthew Struthers). Five players scored 2.5 points: Dan Scoones and Paul Brown split the third-place prize, while Noam Davies, Manfrei Aquino and Paul Leblanc tied for the U2000 prizes. Josh Wild came first U1600.
Lynn Stringer directed with her usual energy, despite having suffered a serious fall just before the tournament - we wish you a swift recovery, Lynn! Greg Churchill organized the tournament, which was the second event in the 2004/2005 Island Grand Prix; the third is the Dan MacAdam Memorial in January.
Taylor, John ("Jack") Monteith (July 11, 1907 - September 9, 1974)
Born in Glasgow, Scotland. The Taylor family immigrated to Canada when Jack was fourteen, arriving at Quebec aboard the S.S. Cassandra on July 1, 1922. They first lived in Regina, Saskatchewan, but settled permanently in Vancouver a few years later. After graduating from UBC Jack worked as a traffic manager, initially for the David Spencer Department Store (bought by Eatons in 1948), later for Forsts Ltd.

Jack Taylor did not learn to play chess until he came to Vancouver, but progressed so rapidly that only five years later, in 1929, he won the B.C. Championship:
"The victory of Mr. J.M. Taylor by 5-0 proclaims the appearance of a new star in the British Columbia chess firmament. The new champion is a British Columbia University man, twenty-one years of age, and is evidently modest and unassuming, for he asks for explanatory notes to the game and helpful information. His opening is scholarly with considerable combinative power in the middle game, is our verdict." [Thomas Piper, Daily Colonist, 14 April 1929]
"Mr. J.M. Taylor gave us the pleasure of his company for a few days. The new champion is well versed in the learning of chess, plays over the classical examples from memory, and has a sound position judgment with combinative powers of a high order. He is a most pleasant opponent, courteous and unassuming in manner, and is a valuable acquisition to British Columbia in general and Vancouver in particular." [Thomas Piper, Daily Colonist, 4 August 1929]
Taylor repeated as B.C. Champion in 1930, 1938, and 1945, and tied for first in 1953; he was also Vancouver Champion on numerous occasions. Jack never made much of a mark nationally, always finishing in the lower half of the Canadian Championships he played in (Saskatoon 1945, Vancouver 1951, Winnipeg 1953). However, he did win a number of miniatures in these competitions due to his sharp eye for tactics; he won games in 12 and 10 moves respectively in the 1945 and 1953 competitions. Jack was a very popular player, and was instrumental in the development of the City Chess Club when it was formed as an offshoot of the Vancouver Chess Club in 1948.
"We note with regret the passing of Jack Taylor. Jack loved chess and played a very good game. In 1929, Jack won the B.C. Championship. In his last tournament, Jack came second in the 'A' Section of the B.C. Class Championships in April. However Jack will be remembered most for his candour and cheerfulness; whenever you wanted to see somebody enjoying himself, all you had to do was go and watch Jack Taylor, the man with the smile." [CFC Bulletin, January/February 1975]
---